Are you building links the right way? Or are you still subscribing to outdated practices? Simran IT Services offers the best Digital Marketing services in India that clarifies which link building tactics still matter and which are a waste of time (or downright harmful).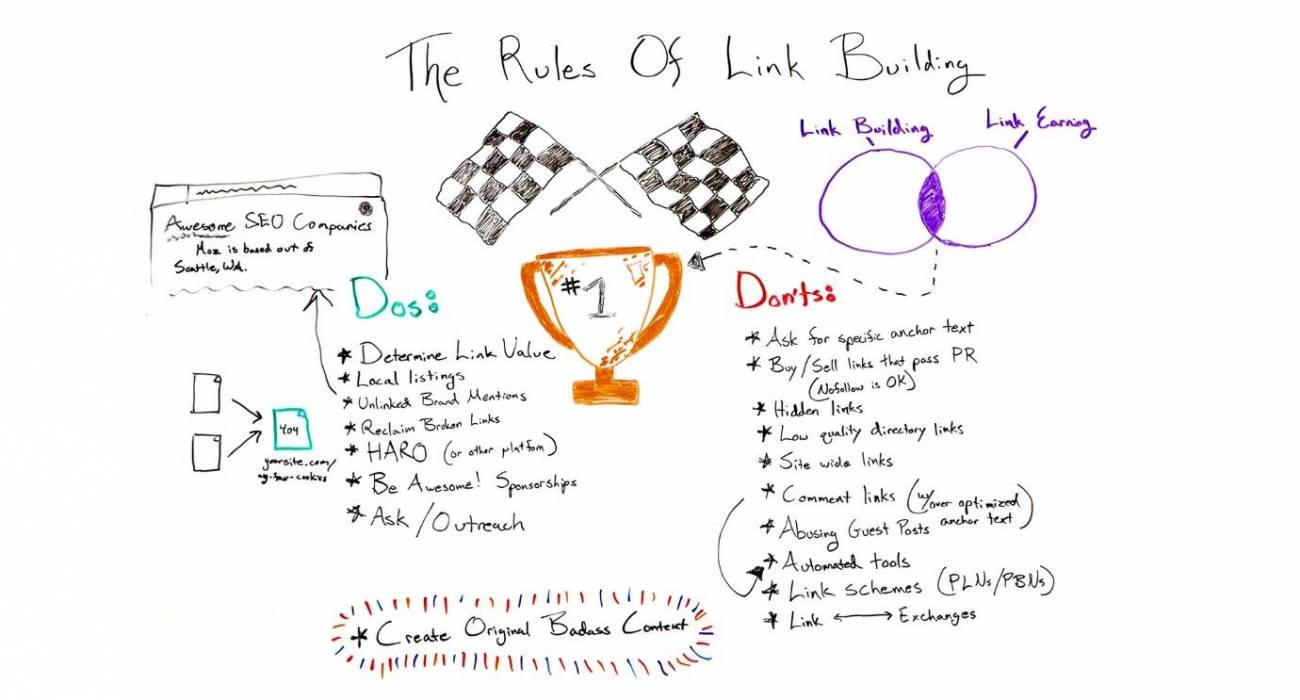 The Do's
I. Determine the value of that link. From ranking potential, what type of content will bring traffic to your site? Is it potential traffic? Is it relevancy? Is it authority? Just start to weigh out your options and determine what's really of value for your site.
II. Local listings still do very well. Local business citations are for a bunch of different platforms, and services like Moz Local or Yext that can get you up and running a little quicker. They try to show Google that this business is exactly located where it says it is. It has consistent business information — the name, address, phone number, you name it. But something that isn't really talked about all that often is that some of these local listings never get indexed by Google. If you think about it, Yellowpages.com is probably populating thousands of new listings a day.
III. Unlinked brand mentions. One of the easiest ways you can get a link is by figuring out who is mentioning your brand or your company and not linking to it. "Hey, would you mind adding a link? It would be really helpful."
IV. Reclaiming broken link It is also a great way to get back some of your links in a short amount of time and little to no effort. What does this mean? This means that you had a link from a site that now your page is currently 404s. So they send people to your site for a specific page that you've since deleted or updated somewhere else. Whatever that might be, you want to make sure that you 301 this broken link on your site so that it pushes the authority elsewhere.
The Don'ts
I. Don't ask for specific anchor text. All of these things appear so spammy. Websites should be linked to however they see fit. That's going to look more natural. Google consider it to be more organic, and it will help your site in the long run. So that's more of a suggestion. These other ones are definitely big no-no's.
II. Do not buy or sell links that pass PageRank. You can go ahead for buying or selling links that have a no-follow attached, which attributes that this is paid-for, whether it be an advertisement or you don't trust it. So definitely looking into these and understanding how it works.
III. Hidden links. We use to do this back in the day, white link on a white background. They were hidden, but crawlers would pick them. Don't do that. That's so old and will not work anymore. Google is getting much smarter to understand these things.
IV. Low-quality directory links. Same with low-quality directory links. We remember it was just loads and loads of links and text and a random auto insurance link in there. You want to steer clear of those.